Kayak & Paddleboard Locations on Marco Island
There are 2 great parks to paddle on Marco Island. Call us, we'll meet you there!
(239) 777-5423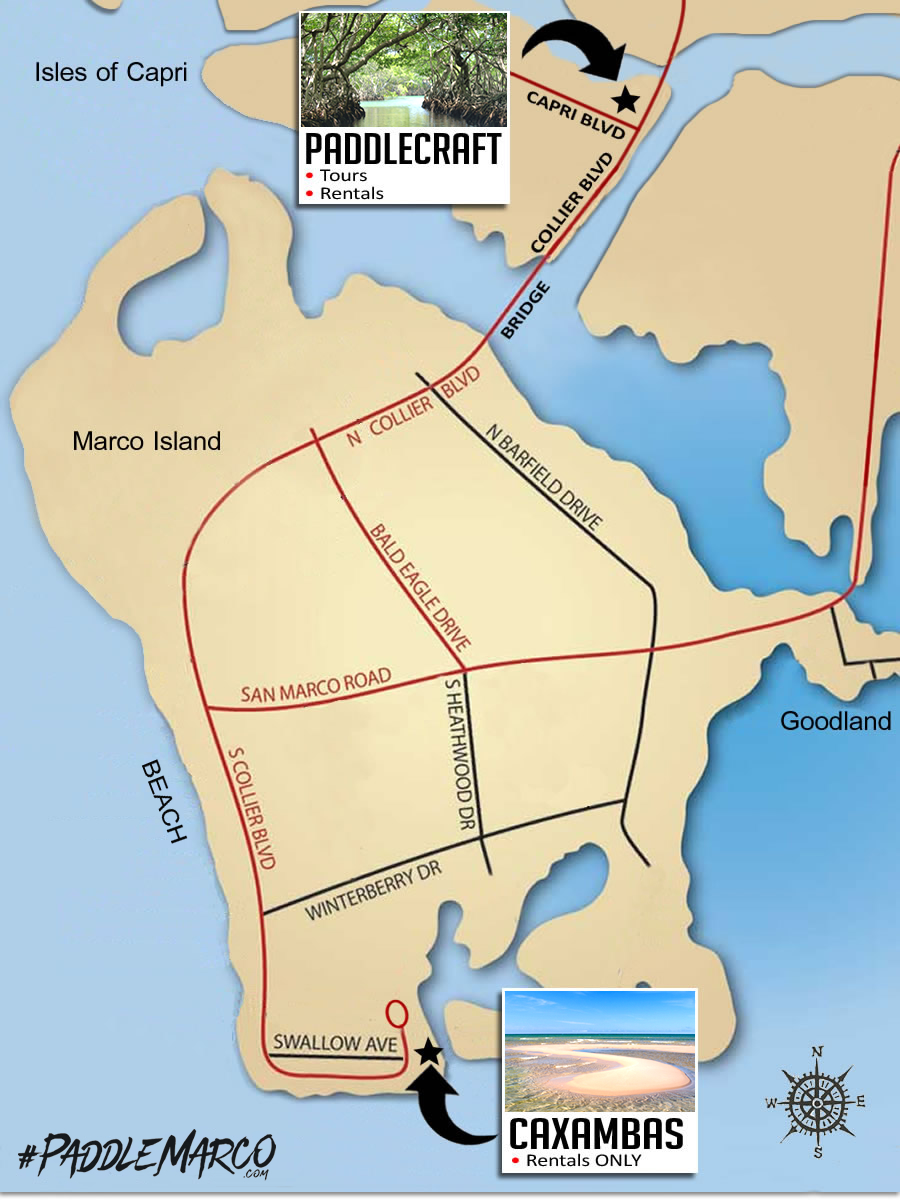 Capri Paddlecraft Park
Get ready to explore beautiful mangrove tunnels! It's also the same park we launch our award-winning
kayak tours
from. Aside from a wide variety of birds, you may also encounter dolphins, sea stars, tree crabs, and in the summer months... manatees! There are no islands to get off on and explore and there is no shelling here, so be prepared to be on the water during your rental. It's also easy to get lost, so we recommend booking a
guided kayak tour
if you aren't good at following a map. We recommend 2 hours at this park. The park is on the border of Marco Island and Naples at the Isles of Capri entrance. It's protected by Rookery Bay.
Directions
Caxambas Park & Marina
Get ready to explore beautiful barrier islands, sand bars and do some amazing shelling! After 10 minutes of paddling from the shore you'll be in the 10,000 islands. Park your kayak or paddleboard and jump onto deserted islands full of shells. Keep your eyes peeled for sea rays, turtles, dolphins and in the warm months... manatees! There are no mangrove tunnels at this park. We recommend going at low-tide so the sand bars are exposed, so give us a call and we'll check to make sure conditions are appropriate. We recommend 2-3 hours at this park for a good time. The park is located at the southern end of Marco Island where Collier Blvd dead ends.
Directions
Call us, we'll meet you there!
(239) 777-5423